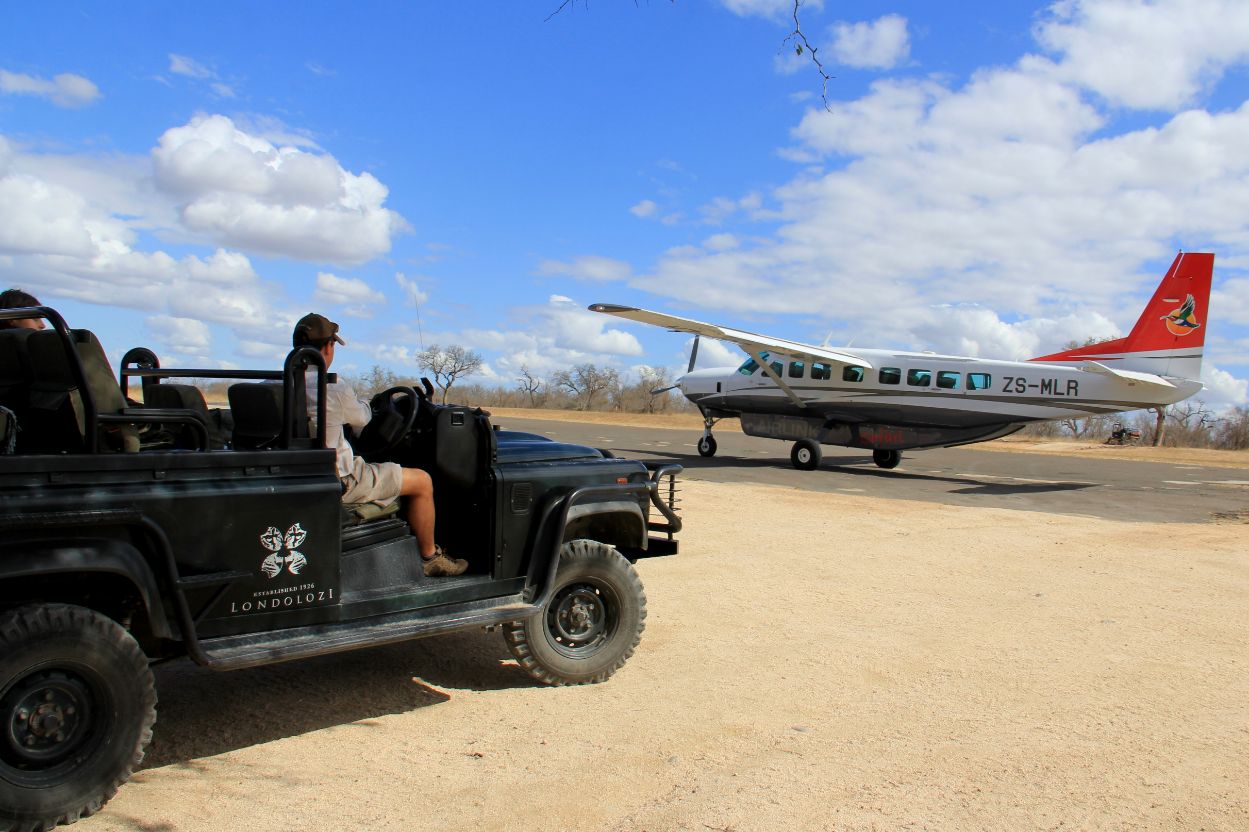 3 May 2021
Airlink City to Bush-lodge Flights Open for Sale
Airlink, the independent Southern African regional airline, will re-start its safari lodge air transfer service from 01 July 2021. 
Airlink's Lodge Link Service will provide direct connectivity beyond the Skukuza and Nelspruit KIMA airports to three of the popular safari lodge airstrips located at Arathusa, Londolozi and Phinda Private Game Reserve. Seamless connections can be made on Airlink's scheduled services between Cape Town and Johannnesurg to Nelspruit and Skukuza Airport. The Lodge Network will also provide direct connections with Airlink's regional service between Nelspruit and Livingstone.
The Arathusa airstrip will provide access to the neighboring lodges such as Chitwa Chitwa, Cheetah Plains, Elephant Plains, Simbambili, Nkortho, Djuma, Jaci's Sabi House and Silvan Safaris.
The Phinda airstrip provides access to a number of lodges in the area, Thanda Private Game Reserve and Rhino Ridge.
The Lodge Link flights are operated with Airlink's twin pilot modern Cessna Caravan 12 seater turboprop aircraft.
Additionally the combination of the Lodge Link Service connects with Airlink's scheduled flights between Nelspruit and Livingstone, Cape Town and Johannesburg providing travelers with multi sector itineraries and more choices when planning their journey.
"With more local and regional travellers looking for mini-safari getaways, we recognise that every minute spent relaxing at your destinatiion is precious. Airlink's Lodge Link service provides a unique 20 minute airside transfer for quick and easy access to the doorstep of your luxury private game lodge, minimizing lengthy road transfers," said Airlink CEO and Managing Director, Rodger Foster. 
Airlink Lodge Link Flight Schedule (wef 01 July 2021)
Mornings: Depart Arathusa – Londolozi – Skukuza – Nelspruit KMIA
Afternoons: Depart Nelspruit – Londolozi – Arathusa
Mornings: Depart Phinda – Nelspruit KMIA
Afternoons: Depart Nelspruit KMIA – Phinda
To view our flight schedule click on https://www.flyairlink.com/flightschedule or book direct  on www.flyairlink.com or contact your booking agent. 
About Airlink
Airlink was established in 1992 and is an independent, privately-owned and BBBEE airline. It offers travellers a wide choice of flights across its comprehensive network of Southern African destinations, which it serves with a fleet of more than 50 modern jetliners.
Like its industrious sunbird icon, in 2019 Airlink carried more than two million customers on more than 63 000 flights and its network includes more than 30 destinations in 10 African countries and St Helena Island*. Airlink's flight schedule is regularly updated and reflects the effects of COVID-19 and associated travel restrictions. The latest information is available on the Airlink website here. 
Airlink was South Africa's most punctual airline in 2020**. In March 2021 98.03% of Airlink flights departed on-time, illustrating its laser-focus on providing customers with excellent and reliable service.
* Flights serving St Helena Island will resume when the current travel restrictions are lifted.
**measured by the Airports Company South Africa