LATEST UPDATE
Flights Between Madagascar and South Africa are Open for Bookings, Flights are available from 30 Jan 2023 More Details
LATEST TRAVEL NEWS AND UPDATES
Flights to Madagascar Resume

The resumption of flights linking Johannesburg with Antananarivo follows the lifting of Madagascar's COVID-19 travel restrictions and its subsequent ban on air services to and from South Africa.

Departing South Africa

Travellers departing South Africa to a regional destination are required to confirm the regulations with the relevant authorities prior to departure.
COVID-19 Memo
Airlink has extended and updated its Covid-19 Policy to assist our valued clients in navigating this difficult time.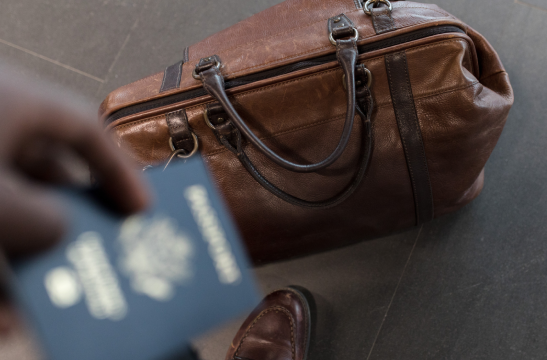 Travel Doctor Network

Travel Doctor Network is a resource and information network providing accurate and up-to-date travel health information for travellers.

Route Map

View regulations by destination on the route map.

E-Jet Management System & Cabin Air Quality
Our aircraft are equipped with High Efficiency Particulate Air filters, like those used in hospital operating theatres, which are effective at blocking 99.97% of particulates, including Coronavirus molecules.
Embraer ERJ Regional Jets Cabin Quality
Cabin air quality and Covid-19 outbreak.

Health & Safety Protocols
Safety and well-being – yours and ours – remain our primary concern. We have introduced additional hygiene protocols in accordance with the Covid-19 guidance.
Whilst we take care of keeping our aircraft clean and safe, you can help us keep them that way with good personal hygiene and social distancing practices throughout your journey, from the moment you leave home, to when you disembark at your destination.
Traveller Health Questionnaire - Regional Customers
We are asked to make sure our regional customers complete the relevant Traveller Health Questionnaire. Be sure to bring the completed form with you as you will be asked to present it by Port Health before you enter the terminal building.
SACAA Compliance for Air Transportation in South Africa
The South African Civil Aviation Authority (SACAA) is mandated to monitor and ensure compliance by Airlines, Airports and Passengers with the applicable industry regulations, directions and guidelines issued by the Minister of Transport in order to prevent and control the spread of COVID-19 throughout the air transportation value chain.
Need Help?