INVITATION FOR GRADE 10 SCIENCE & MATHEMATICS LEARNERS
'The Link' innovation challenge day is a fun and active career day that uses Science, Technology, Engineering and Mathematics to introduce learners to aviation. It takes place twice a year at a domestic destination, Airlink provides an air service to. Announcements on activation days are made at least two months before an event takes place, please ensure you always check our website and social media pages for the next activation.

ABOUT THE LINK' INNOVATION CHALLENGE DAY
'The Link' is an excellent opportunity for your Grade 10 learners to apply lessons from the classroom to a real world situation. The program ensures that the right candidate is selected to join 'The Link' while at the same time ensuring a larger, lasting impact and memorable experience for all participants. This will be achieved through positioning aviation at the forefront of the participants minds by using STEM related solutions and subject matter.
This challenge targets our future aviation workforce in the engineering, ground management, cargo, pilot or maintenance fields, it also gives learners the opportunity to explore general aviation in a fun and energetic manner.

ENTRY INTO COMPETITION
Participation in the program is open to all Grade 10 learners in public high schools. Teams made up of FOUR (4) grade 10 learners (no more, no less) will have to design and build an innovative solution to a problem in their community using processes learnt in their STEM classrooms. This solution will be presented at the activation on a date to be advised by Airlink; however, they will be required to submit a report on the solution and an entry form at least 4 weeks prior to the event, as per announcements. The learners will be required to present their design to industry experts for judging on activation day. Through this process learners are exposed to innovation, creation, design and an engineering process while developing teamwork, leadership and communication skills.
Learners will be assessed throughout the day and judges will comprise of people within the aviation industry. Assessment will be based on the submission of the STEM solution, which will count to 40% of the overall scoring process and there will be 'Amazing Race/Obstacle Course' style challenges (drone flying, AppCar creation, flight simulator, virtual reality etc.) making up the remaining 60% of the weighting.
Judges will select the winning teams based on these scores and other factors.
We ask that you share this opportunity with your learners by announcing this contest in class. The best way to participate, although not required, would be to include the contest as an assignment in your class or as extra credit, so that you can select the best team to represent your school.

THE PRIZE
Top Performing students will be shortlisted and inducted into the 'The Link'.'The Link' enrols only 10 new learners per year, they are mentored by Airlink while they complete their high school career, meet at an annual aviation camp in cape town, a retreat in Johannesburg and stand a chance of being awarded a bursary towards their tertiary education upon completion of high school.

ELIGIBILITY
The challenge is open to teams of learners in grade 10;
4 members per team;
50% female per team;
[email protected] t be from public schools;
All requiring entrance to this challenge must be R.S.A. citizens;
Must have enrolled for Pure Mathematics and Physical Science;
Must be 15 or 16 years old on the year of entry
Must have a 65% average minimum on last school report
If the team/one member of the team does not meet any of the above, or cannot prove any of the above, the entire team will be disqualified.

PARTICIPANT LOGISTICS
Each grade 10 scholar must meet the above requirements;
Each team must make sure they meet the application deadlines;
Each team must ensure they are on time for the challenge day;
Entry forms must be received on time as per announcement
School reports and birth certificates should be included in the application pack
Each participating scholar and guardian must sign release liability and photo release forms.
MORE INFORMATION
For queries please send an email to [email protected]
Innovation Challenge Day
NELSPRUIT INNOVATION CHALLENGE DAY
PIETERMARITZBURG INNOVATION CHALLENGE DAY
BUSHBUCKRIDGE INNOVATION CHALLENGE DAY
A DAY IN THE SKY WITH EAA - KIMBERLEY AND BLOEMFONTEIN LEARNERS
KIMBERLEY RUBIK'S CUBE CHALLENGE
BLOEMFONTEIN INNOVATION CHALLENGE
'THE LINK' INNOVATION CHALLENGE DAY
AIRLINK WONDERBOOM ADRENALIN DAY
Give ITBack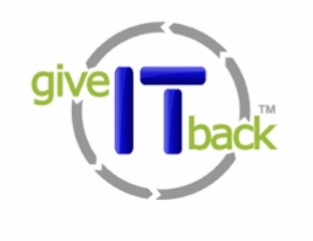 Airlink has made a difference in the following underprivileged schools:

• Ekukhanyeni Special School - Pietermaritzburg
• Copetsheni Primary School - Nelspruit
• Mponegele Primary School - Polokwane
• Ngwayibanjwe Secondary School - Mthatha
• Skukuza Primary School - Mpumalanga
WEBSITE
DOWNLOADS
Mabula Ground Hornbill Project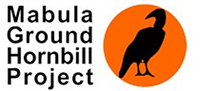 WEBSITE
DOWNLOADS
Progress report: Oct 2013 - Mar 2014
Mabula-Ground-Hornbill-Project
More information