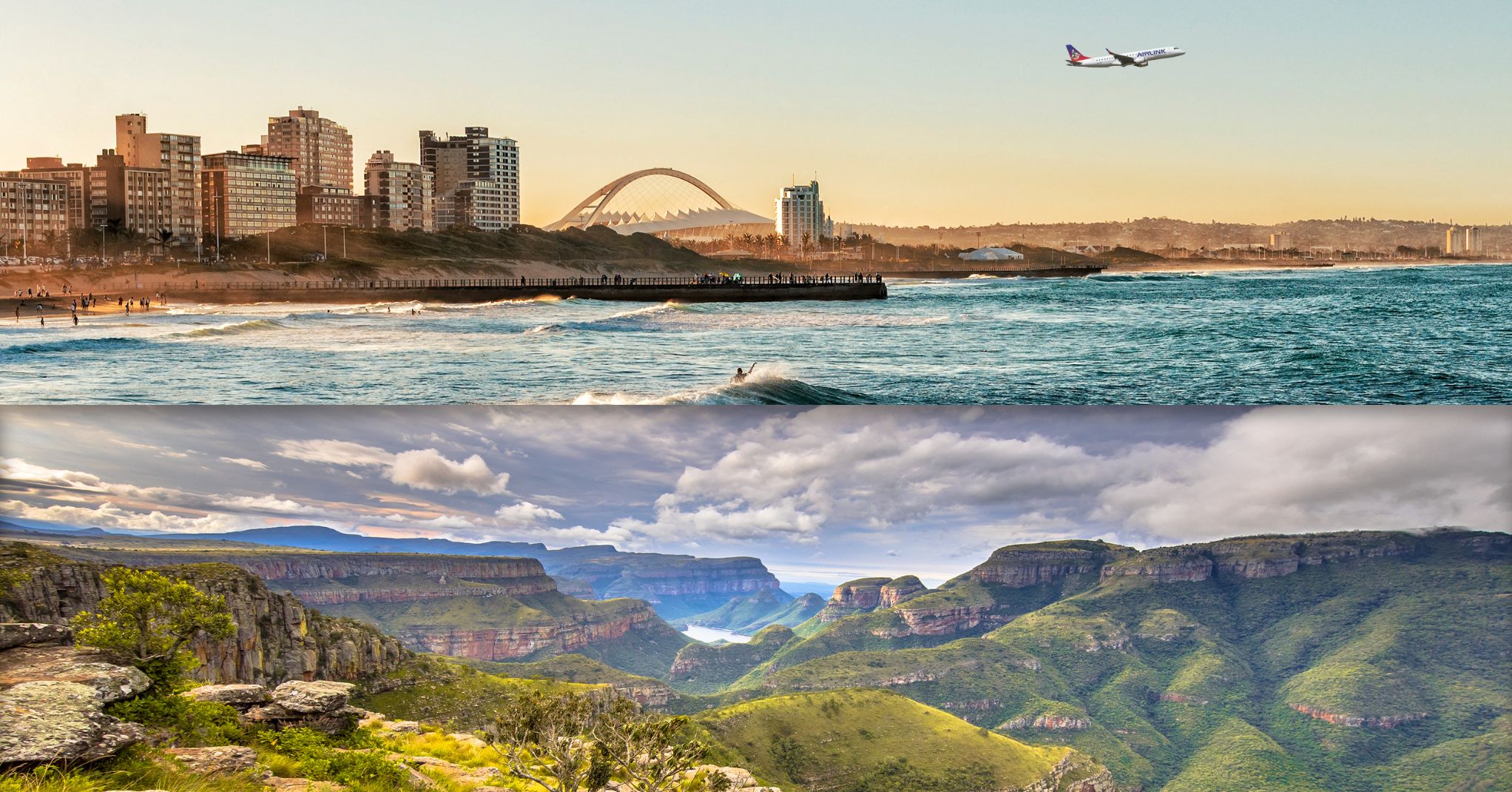 8 February 2022
Airlink launches direct flights between Durban – Nelspruit (Mbombela)
Airlink, Southern Africa's premier airline, will re-introduce scheduled direct services between Durban and Mbombela Kruger Mpumulanga International (KMIA) from 04 April 2022.
Airlink non-stop flights on the route will operate on Mondays, Wednesdays and Fridays. Flights from Durban depart at 10.30 and the return service leaves from KMIA at 14.00. Travel time is approximately 70 minutes.
"Mombela and Durban are both crucial destinations for South African and international tourists and business travellers. This new direct service will promote commerce and tourism between the cities and between the Mpumalanga and KwaZulu-Natal provinces. For customers, the re-introduction of non-stop flights between the two cities provides greater convenience and options for those who do not need to travel via Johannesburg," said Airlink CEO and Managing Director, Rodger Foster.
Flights on the route will be operated by modern Embraer Regional Jets. Airlink's great value fares include a 20kg free economy class checked-in luggage allowance plus a 15kg sporting equipment allowance. Onboard, our customers are treated to a complimentary light meal, refreshments, comfort with generous leg room and a choice of aisle or window seat - our aircraft do not have middle seats.
Airlink flights are scheduled to provide convenient connections with our other domestic and regional services as well as with long-haul flights provided by our constellation of global airline partners.
To plan, book and manage your Airlink journey, visit www.flyairlink.com or download the new FlyAirlink smartphone app, or contact your travel agent.
COVID-19 Health and Safety onboard Airlink flights
The health and safety of our customers and employees are Airlink's primary concern. Airlink's aircraft are equipped with High Efficiency Particulate Air Filters (HEPA), which effectively block 99.97% of particulates, including Coronavirus molecules. These HEPA filters continually sterilize the air in our cabins, which is renewed entirely every three minutes. Read more about the cabin air quality on Airlink's Embraer Regional Jets here.
Biosecurity and Travel regulations
There are no restrictions on domestic travel in South Africa. International visitors should check here for South Africa's current travel requirements.