IMPORTANT TRAVEL INFORMATION
Requirements for Domestic and Regional Travel during Covid19 More Details




Discover Polokwane
Polokwane is a vibrant and bustling city at the heart of the Limpopo Province. Founded during the gold rush of the 1880's, its rich history and unique setting make Polokwane an exciting business or alternative holiday destination.
The city is known for being the service and trading centre for the surrounding rural areas of the Limpopo Province. It also serves as a rich agricultural district. Home to one of the largest municipal-owned game reserves in South Africa, Polokwane Nature Reserve. Polokwane is loved for its wildlife and bush settings, as well as its numerous historical attractions.
Its strategic placement on the Great North Road, halfway between Tshwane and the Zimbabwean border, also make Polokwane a perfect gateway city. For your return journey, fly back to Johannesburg with Airlink and travel beyond to other key leisure destinations.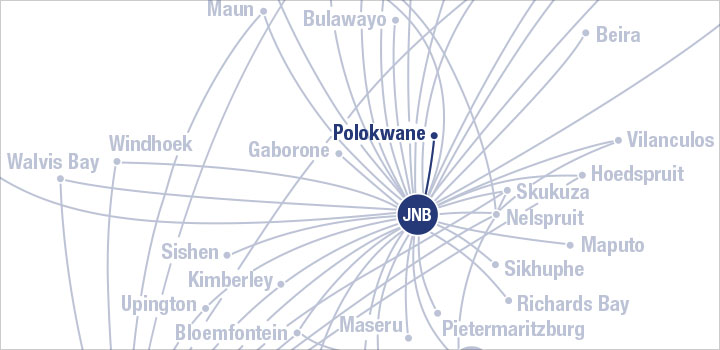 Direct Flights to Polokwane with Airlink
Airlink connects you to Polokwane with direct flights from Johannesburg.
WHERE TO STAY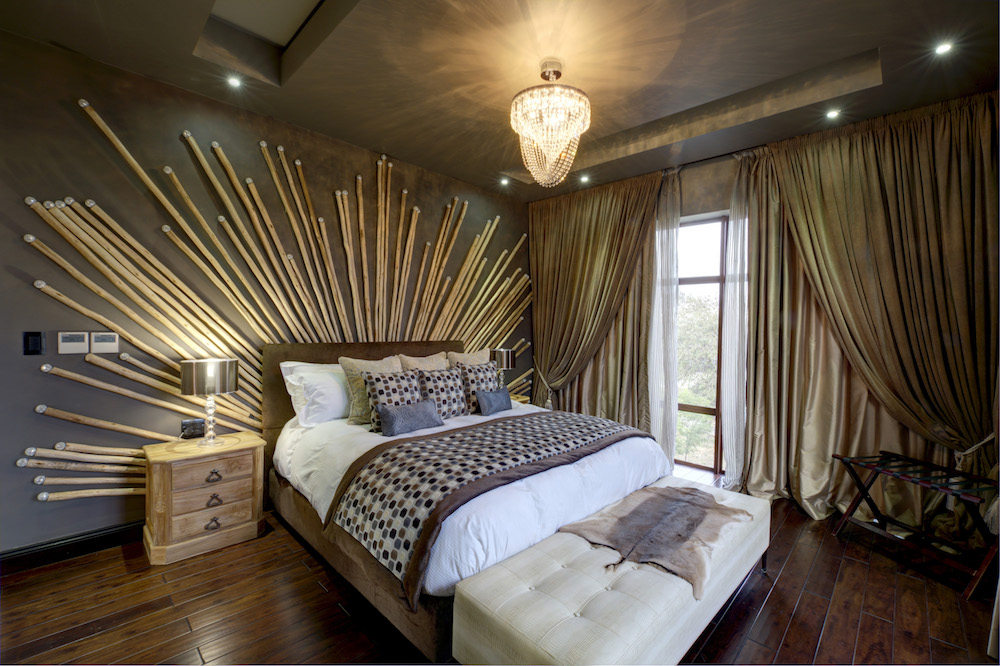 Palala Boutique Game Lodge and Spa
Indulge in a rich and luxurious African safari experience entrenched into the DNA of this unique lodge that is so unmistakably 5-star. The African inspiration, seen in the variety of textures, intricate carvings and natural elements is combined with classical décor pieces to create a unique visual feast.
Read More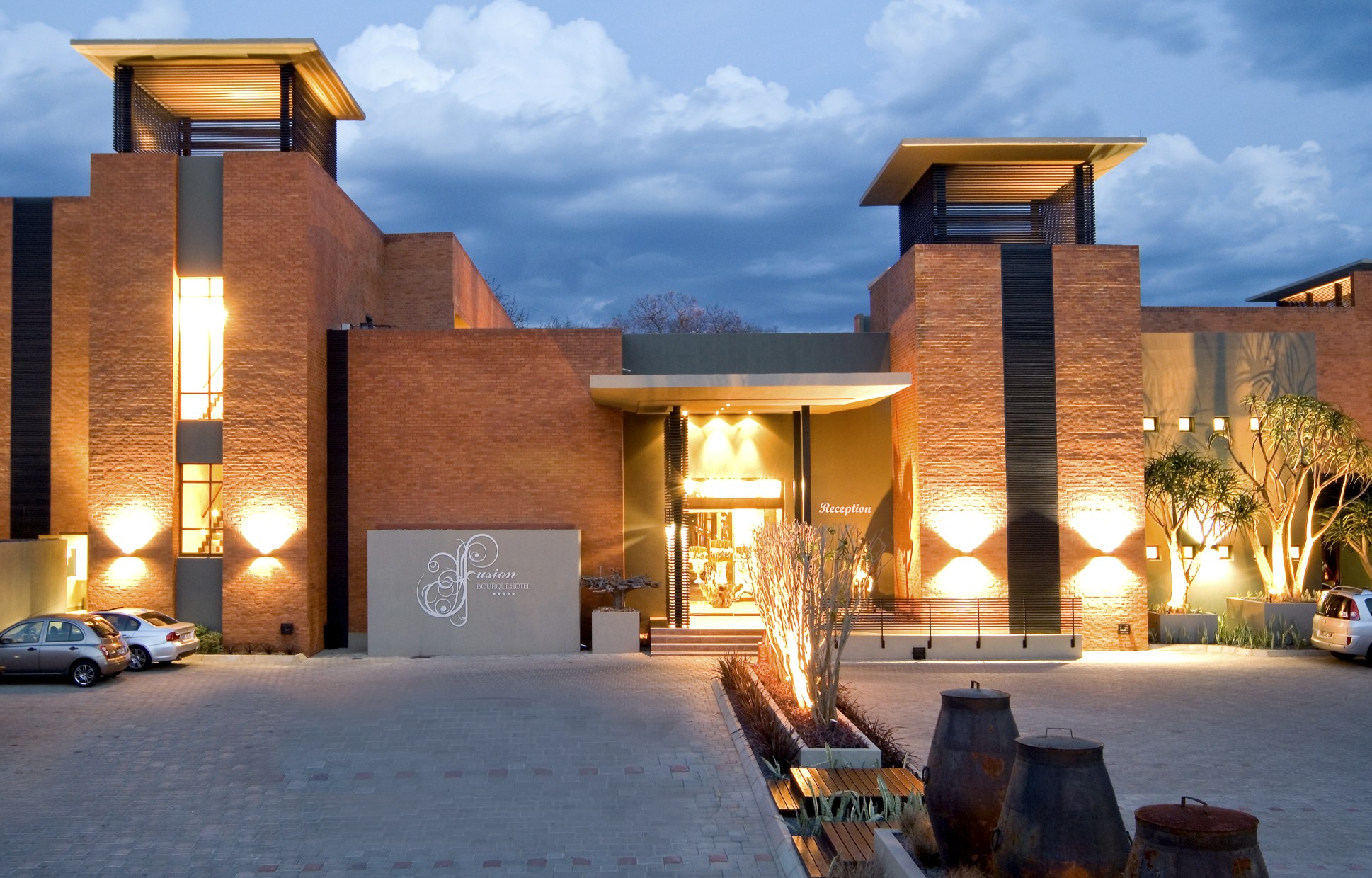 Fusion Boutique Hotel
Be prepared to embark on an unexpected journey when crossing the threshold of the ever-captivating 5-star Fusion Boutique Hotel. Known for its unique and extraordinary flair, the hotel is situated in the heart of Polokwane, the buzzing capital of the majestic Limpopo province in northern South Africa.
Read More
EXPLORE POLOKWANE
Polokwane (formerly Pietersberg) sits midway between Pretoria and the Zimbabwean border. It provides an opportunity to visit several nature and wildlife sites, such as the Polokwane Bird and Reptile Park, and Polokwane Game Reserve. It hosts many public sculptures, including a bust of Nelson Mandela in the City Square, and a vast art collection in the main gallery.
What to do in Polokwane
Open Air Museum

Located just outside of Polokwane, the Bakone Malapa Open Air Museum is the place for any visitor of the Limpopo province to learn about the culture of BaSotho people in the province. The museum is in the structure of a cultural village, allowing you a firsthand experience of Polokwane and its history.

Read More

Polokwane Bird and Reptile Park

This experience is one for the families on holiday. It is a great attraction in Polokwane and will appeal to any visitor of any age, though the kids are sure to enjoy being up close and personal with birds and reptiles. The Polokwane Bird and Reptile Park will be a trip that the family will never forget.

Read More
Visit The City of Polokwane,Tourism, Limpopo
The city of Polokwane has a flourishing tourist industry thanks to its scenic setting and sunshine.
Watch more
Need Help?