Discover Kasane
The Chobe National Park is on Kasane's doorstep. It's known as home to the largest population of elephants in the world and loved for its huge herds of wildlife, predator sightings, incredible camps and lodges and stunning sunsets over the Chobe River. Game drives and game viewing river cruises are must-do activities when visiting.
For your return journey, fly back to Johannesburg from Kasane and travel beyond on Airlink, or fly from Livingstone to Nelspruit KMIA, connecting you from the Victoria Falls to the Kruger National Park. You'll have the freedom to enjoy an early morning walk to the Falls and an evening game drive in Kruger, all on the same day.
Alternatively, fly direct from Victoria Falls airport to Cape Town and explore South Africa's vibrant 'Mother City'.
WHERE TO STAY
Discover where to stay for your next trip to Kasane. Explore our partner hotels, lodges and tented camps.


Chobe Safari Lodge
Comfortable, exclusive Chobe Safari Lodge offers an excellent getaway location to Chobe, Victoria Falls or Caprivi.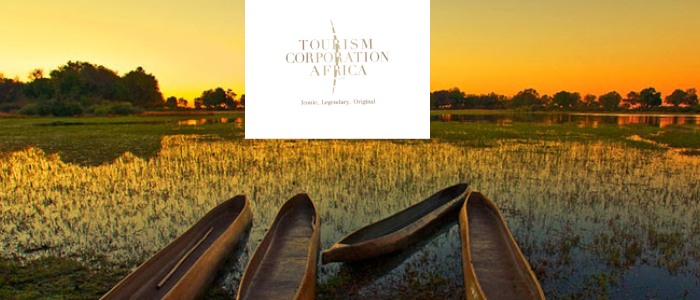 Tourism Corporation Africa
Tourism Corporation Africa is an iconic organisation offering the epitome of luxurious travel at the most authentic and beautiful safari camps, lodges and pristine private islands on the African continent.


Elephant Valley Lodge
The camp comprises 20 'meru' style safari tents and can accommodate a maximum of 40 guests. The lodge overlooks an extremely active water hole. Activities include daily safaris and boat cruises into the Chobe National Park.


River View Lodge
A private lodge on the banks of the Chobe River in the Kasane region of Botswana, set amongst beautifully manicured gardens. An oasis of tranquility and the perfect location for guests to relax and unwind after exploring Chobe.


Nambwa Tented Lodge
Nambwa Tented Lodge is the only lodge inside the Bwabwata National Park in north east Namibia offering easy access to prime game viewing areas.


Chobe Marina Lodge
Chobe Marina Lodge gives you an authentic African experience. This exquisite property is positioned to cater for the adventurous traveller or the more discerning guest and with its diverse accommodation offering is able to welcome leisure travellers and groups alike.


Kubu Lodge
Privately owned Kubu Lodge, on the banks of the Chobe, beneath mahogany and fig trees, offers access to numerous activities in Chobe National Park.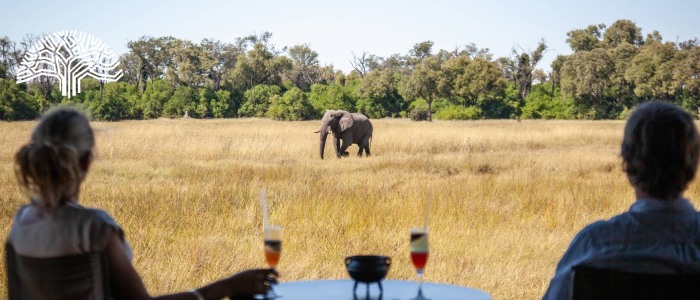 Machaba Safaris
Machaba Safaris offers authentic classic luxury safaris within Botswana and Zimbabwe.
EXPLORE KASANE
Kasane offers a plethora of things to do, like sunset cruises on the Chobe River, game drives in Chobe National Park, and vibrant markets in the village centre. Even a day trip to Victoria Falls is possible from Kasane.
What to do in Kasane
Sunset Boat Cruise

Kasane is positioned on the Chobe River and there is opportunity for a sunset boat cruise. A wildlife experience that will let you spend the end of the day on the spectacular Chobe River. Crocodiles, hippos and a Botswanan sunset – it can't get better than that.

CARACAL Biodiversity Centre

A visit to the CARACAL Biodiversity Centre is an experience designed for the nature and wildlife lover. The focus of the Centre is on the rehabilitation of injured animals in the sanctuary. There is no doubt that an animal lover would love to be a part of the rehabilitation of abandoned and injured animals in Kasane.
Chobe National Park Safari
Airlink connects you to Kasane (Botswana) with direct flights from Johannesburg, offering you an exclusive African river safari experience.