IMPORTANT TRAVEL INFORMATION
Requirements for Domestic and Regional Travel during Covid19 More Details


DISCOVER HARARE
Harare is the capital city of Zimbabwe, situated in the north east of the country in the heart of Mashonaland. This lively, well-designed city is known for its numerous fine dining restaurants, museums, craft markets and bars, as well as its many historical buildings juxtaposed with modern skyscrapers positioned along the flamboyant tree-lined roads.
While its proximity to some of Zimbabwe's prime wildlife areas is one of Harare's biggest draw cards, this bustling metropolis is much more than just a stopover for travellers en-route to Zimbabwe's other various attractions. Popular tourist attractions worth visiting include the National Heroes' Acre, Tobacco Floor, Mukuvisi Woodlands Environmental Centre and the National Botanic Gardens.
For your return journey fly back to Johannesburg and travel beyond with Airlink to other key leisure destinations.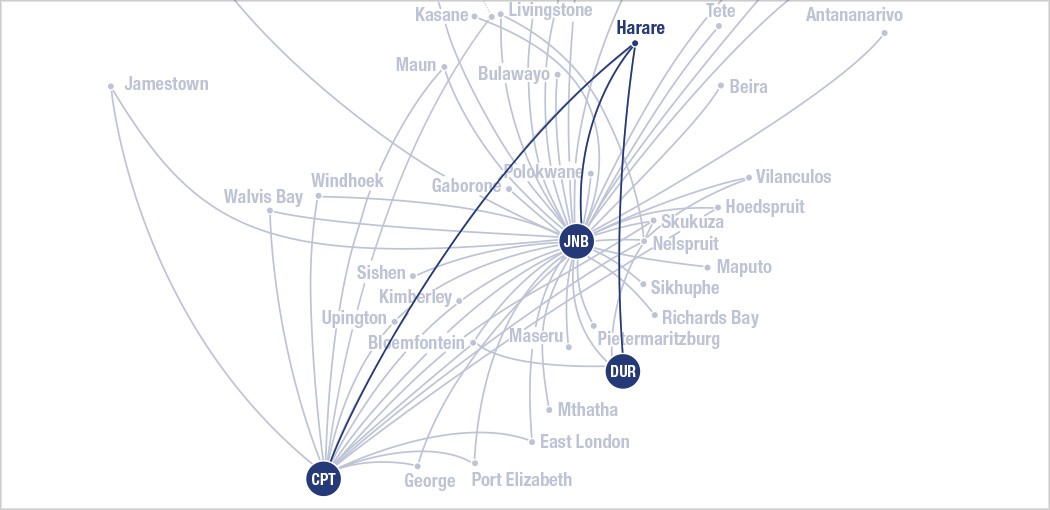 Direct Flights to Harare with Airlink
Airlink connects you to prime game reserves via Harare with direct flights from Cape Town, Durban and Johannesburg.
WHERE TO STAY
EXPLORE HARARE
Harare is Zimbabwe's bustling capital, with much to experience in the city itself and in the country's parks beyond. Restaurants, like Garwe, and local craft markets show traditional Zimbabwean culture, while its natural beauty is found at the Chiremba Balancing Rocks and Lake Kariba, among others.
What to do in Harare
Lake Kariba

Lake Kariba is the largest man-made lake in the world. It is common for those visiting the lake to rent a houseboat and journey along the lake for days at a time. The lake runs for an astounding 220km and is popular because of the experience and the beauty that is witnessed while visiting Lake Kariba.

Read More

Garwe Restaurant

Although not a landmark or historical site, Garwe is a restaurant that is recommended to tourists coming from far and wide. The restaurant serves purely traditional Zimbabwean cuisine. You're not just in for traditional cuisine but also for a traditional Zimbabwean experience. The food is served to guests under a thatched roof around a roaring fire – a true local attraction!

Read More
Top 10 Places To Visit in Zimbabwe
Explore exciting Zimbabwe, from the buzzing capital city of Harare to the majestic Victoria Falls and beyond.
Watch More
Need Help?