IMPORTANT TRAVEL INFORMATION
Requirements for Domestic and Regional Travel during Covid19 More Details



DISCOVER ENTEBBE
Entebbe is situated on the shores of Lake Victoria and serves Kampala, which is Uganda's economic and trading hub, but also an important gateway to the Eastern Africa economic community and the Great Lakes region.
Entebbe is loved for its serene atmosphere, scenic views, and offers a wealth of attractions that travellers can explore.
Wildlife lovers will relish the opportunity to be able to visit the nearby Ngamba Island, a sanctuary for rescued chimpanzees that can be reached via a 90-minute boat trip. Mabamba Swamp, is just a short trip from Entebbe.
For your return journey, fly back to Johannesburg with Airlink and connect beyond to other local and regional business or leisure destinations.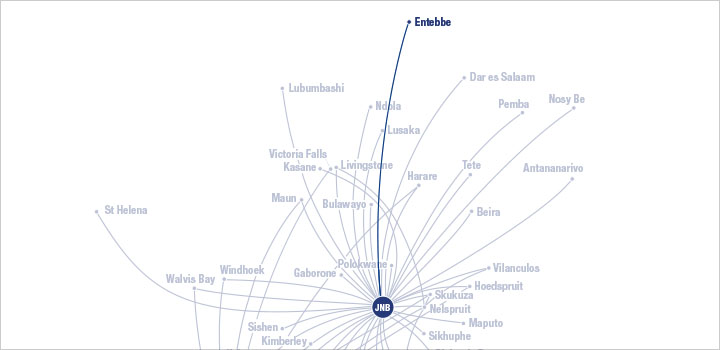 Direct Flights to Entebbe with Airlink
Airlink connects you to Entebbe with direct flights from Johannesburg.
WHERE TO STAY
Discover where to stay for your next trip to Entebbe. Explore our partner hotels, lodges and tented camps.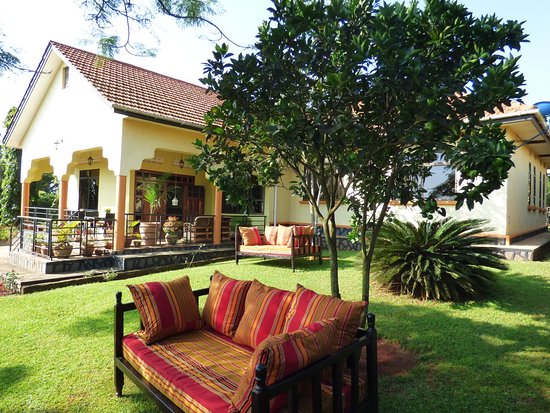 Blue Monkey Guesthouse
Just 15 minutes from the airport, this beautiful guesthouse is set in tranquil gardens, just outside Uganda's capital, Entebbe. With views of Lake Victoria, this is an idyllic home away from home.
Read More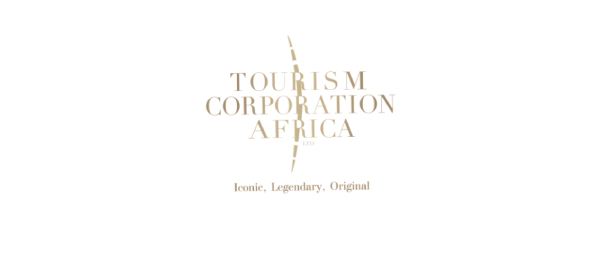 Tourism Corporation Africa
Tourism Corporation Africa is an iconic organisation offering the epitome of luxurious travel at the most authentic and beautiful safari camps, lodges and pristine private islands on the African continent. Indulge your senses. No longer an observer, you will feel the soul and heart of Africa.
Read More
EXPLORE ENTEBBE
Overlooking Lake Victoria, Entebbe is a gateway to the rest of Uganda for both business and leisure travellers. Entebbe Botanical Gardens, Ngamba Island Chimpanzee Sanctuary and Uganda Wildlife Conservation Education Centre are all excellent for day visits while staying in Entebbe.
What to do in Entebbe
Wildlife Education Centre

The Ugandan Wildlife Education Centre – otherwise known as Entebbe Zoo – specialises in rehabilitating rescued, endangered species. The experience is like no other and your visit may include being a keeper for a day, forest trails and close-up encounters with chimpanzees. The day's activities are totally up to you.

Read More

Ngamba Island Chimpanzee Sanctuary

Ngamba Island Chimpanzee Sanctuary, on the shores of Lake Victoria, is a must for anyone visiting Entebbe. The sanctuary is home to rescued orphan chimps from Eastern Africa. The duration of your visit can vary depending on what you desire: spend half a day, a whole day or even a night at the eco sanctuary.

Read More
Discover Uganda, the Pearl of Africa
Uganda is a fairytale. The scenery is different, the vegetation is different, the climate is different and most of all, the people are different. Uganda is truly the Pearl of Africa.
Watch More
Need Help?