Discover Cape Town
Situated on a peninsula between the Indian and Atlantic Oceans, with the iconic Table Mountain as its backdrop, Cape Town lies at the southernmost tip of Africa. Known as South Africa's 'Mother City', Cape Town is the oldest city in the country and has a cultural heritage spanning more than 300 years. It is loved for being one of the world's most beautiful cities and the cultural hub of South Africa with numerous museums, fine eateries, world class hotels and galleries.

Its other draw cards include Robben Island and easy day trips from the city to Cape Point, the Cape Winelands and visits to the whale-watching capital, Hermanus.

For your return journey, travel beyond with Airlink to other key leisure and business destinations.
WHERE TO STAY
Discover where to stay for your next trip to Cape Town. Explore our partner hotels, lodges and tented camps.


Cape Milner Hotel
An eclectic mix of contemporary boutique and old-world charm, The Cape Milner offers modern, boutique-style living in a secluded, yet convenient location.


More Quarters Hotel
Our collection of converted heritage townhouses and Redcliffe House, with their entrances onto a cobbled lane adjoining the main hotel, create the feel of a secluded quarter in the suburb.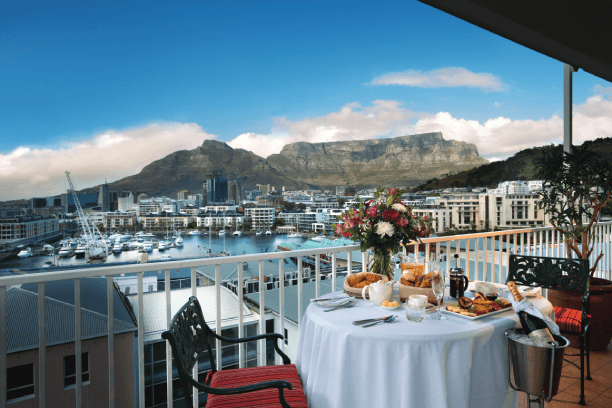 The Commodore Hotel
There are many reasons why Cape Town is regularly selected as one of the top tourist destinations in the world for location, sight-seeing and dining. Experience everything special that Cape Town has to offer while staying in this stylish and elegant setting. Located in the Victoria & Alfred Waterfront, The Commodore Hotel provides sweeping views of Table Mountain, Cape Town Harbour and Robben Island.With all of the services that you require, The Commodore is the perfect hotel, in the perfect city.


Val du Charron Wine & Olive Estate, Guesthouse and Spa
Val du Charron Wine & Olive Estate, Guesthouse and Spa is located on a vineyard with its own cellar ten minutes from the town of Wellington and under an hour's drive from Cape Town. It combines rich traditions and natural beauty with modern day comforts to produce superb wines and a memorable visit.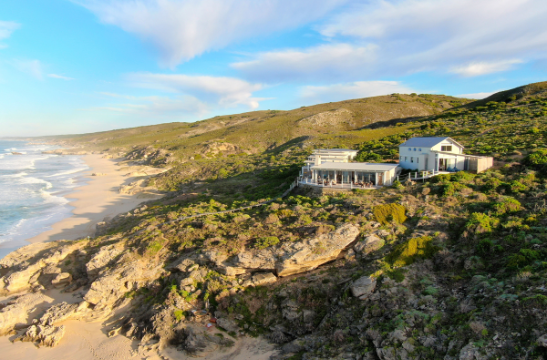 Lekkerwater Beach Lodge
The focus at Lekkerwater is on an exceptional nature-based safari. This is a new kind of luxury. The indulgence of wide-open spaces, peacefulness and privacy, gorgeous sea views, the smell of the ocean, barefoot beach walks and incredible sunsets.


Old Foundry Hotel
Experience a mix of old-world sophistication and contemporary elegance in Ideas Cartel's flagship location, built within the restored remains of Cape Town's earliest-recorded commercial foundry—established in 1876.


Cape Cadogan Boutique Hotel
This original Georgian-Victorian townhouse, set on a well-connected street in the suburb of Gardens, looks (and feels) more like a private residence. Its individually-decorated rooms and suites are laid out to suit every kind of traveller.


Kruger to Cape
Kruger to Cape is the Activity Booking platform of choice if you are looking for an Activity, Tour or Safari in Southern Africa. With more than 400 Activities and 300 Premium Accommodations listed, we will have what you are looking for. Our bookings are secure and our service impeccable
EXPLORE CAPE TOWN
Cape Town is located at Africa's southern tip, where it is flanked by the Indian and Atlantic oceans. Beyond its swimming beaches, the city is famous for Table Mountain, sites of historical interest, and a diversely influenced arts and culture scene.
What to do in Cape Town
Robben Island

Robben Island is where former president and activist, Nelson Mandela, was imprisoned for 18 years. The island is a symbol of political freedom and is a reminder of the road to South African democracy. Today welcomes tours of this landmark so that both tourists and locals can learn about the history of South Africa and appreciate those who paved the way to the country's democracy.

V&A Waterfront

With over 450 retail outlets and being the most popular shopping centre in South Africa, the V&A Waterfront is bound to have what you're looking for. Whether you're an avid shopper looking for a spree, a keen window shopper or just taking a productive trip to the mall, the Waterfront has it all.
Airlink connects you to Cape-Town
Airlink connects you to Cape Town with direct flights from multiple leisure and business hubs in Southern Africa.